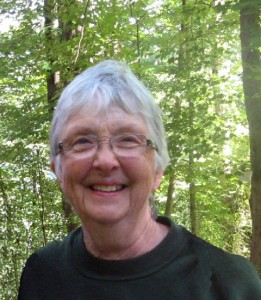 Poetry, writing classes and the encouragement of loved ones led Susan Hendrickson to want to create a chapbook for her husband, Jack. Pudding House Publications published Recognition of the Deep, and she became a member of Salon, where each poet has an opportunity to critique their work with peers and have a lot of fun and support. Susan has poems in the anthologies Whatever House We come From and Love Poems and Other Messages for Bruce Springsteen (both from Pudding House) and From Under the Bridges of America (Sweet MO Press).Her work has appeared in Spring Street, the Columbus State Community College's literary and visual arts journal, and various editions of Pudding Magazine. Lately, she's been editing that magazine! Susan is a member of the Ohio Poetry Association and co-chairs Peripatetic Poets, a monthly series that offers stimulating readings and open mic opportunities to the community. Her family and annual trips to Maine lighten and enlighten her life.
See a sample of Susan performing her work here and here. Note that a book table will be available at the reading, with books available for purchase and signing.
Limited seating available! Buy your tickets HERE to the event–all proceeds benefit Perkins Observatory: The Place for Space!