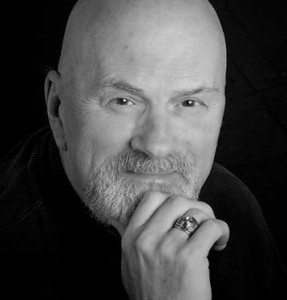 Bill Hurley's retirement business card reads, "Poet, Astronomer, World's Luckiest Man."  A retired video and multi-media producer, Bill spends his time as a regular contributor at Writer's Block Poetry Night, Peripatetic Poets and other open mic venues around the country. He won The Thurber House's 2005 Thurber Treat award, and many other video industry awards.
Bill is an avid astronomer, a trustee and webmaster for The Columbus Astronomical Society (CAS) and a public speaker for both CAS and other outreach programs. This summer, Bill will join the Special Programs faculty of The Chautauqua Institute in New York where he will teach "An Introduction to Amateur Astronomy."
Bill is currently working on publishing his first collection of poems entitled "No Weeds in Wahkeenah" which he expects to be released in 2014. He enjoys being both an astronomer and a poet, and marvels at how similar the two endeavors are.
In addition to reading his own poetry, Bill will act as Master of Ceremonies and will read works by Robert Frost, David Levy, and Carl Sagan.
Note that a book table will be available at the reading, with books available for purchase and signing.
Limited seating available! Buy your tickets HERE to the event–all proceeds benefit Perkins Observatory: The Place for Space!